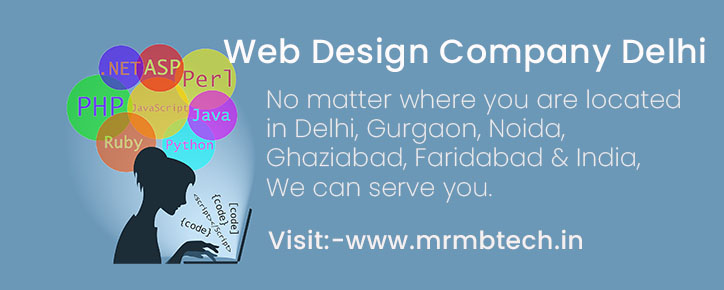 Best Web Design Company In Agra-|Mr.MBTech
Mrmbtech is working as the most different and attractive website design in Agra, India, which is very important for a businessman, every type of businessman should design his website, if you have a website then your business can be carried very well here is the best place. Mrmbtech's team is highly qualified and qualified, who understand your business well and make a good design. Mrmbtech is providing the best freelance service on Website, PHP Website Development, Web Designing, Word Press, Web Hosting, PHP Assignment Help, etc.
Main Features of Website Designer in Agra:-
HTML to WordPress
WordPress Development
Corporate Website,
Dynamic Solution,
Beautiful & super Responsive Websites
Website Redesign Services
Website Maintenance Services
Attractive and Intuitive Website Designs
Affordable & Within Your Budget
Business Pro Website Designs
Affordable & Within Your Budget
UX design of a Small Business Websites
We offer Website Designer in Agra :
Salon Website Designing
Gym website designing
Immigration website design
CA website design
Blog website design
import export Website Designing
Interior Website Designing
Ayurvedic Website Designing
Small business website design
Automobile Website Designing
Landing page Website designing
Yoga website designing in Delhi.
Website Designer in Agra:-
If you are looking for a website specialist in Agra to create a great website for your business who can tailor your website according to your needs, then Mrmbtech is the best option for you if you check out the website portfolio, Visit the amazing sites I've already designed. This will tell you that Mrmbtech designs an attractive website. Our web designers will give some inspiration or need to make your blog or online store alive, at that time Mrmbtech web designer can be a good choice. We company for use in your websites with various e-business systems including Magento, Opencart, WordPress, Drupal, Codeigniter, Core Php. Serious efforts.
Some more are…
Custom Website Design & Development
Corporate Website Design & Development
E-Commerce Website Design & Development
Responsive Website Design & Development
Website Redesign
Landing Page Design & Development
PSD To HTML Conversion
Email Template Design & Development